The old sayings: "An ounce of prevention is worth a pound of cure" or "Prevention is better than cure" as Erasmus of Rotterdam put it, hold true. Prevention can save your money and most importantly, your life.
A new Tulane University study shows that  aerosol particles containing extra-small viral particles could stay floating in the air for 16 hours or more.  There is evidence that the COVID-19 virus (SARS-CoV-2) can be airborne – transmitted through the air via the inhalation of aerosols – small particles present in the air that formed from tiny droplets sprayed by infected people.
According to the University of Maryland's aerobiology expert, Donald Milton, we can ensure safety by taking a few measures:
Avoid crowded places
Increase ventilation in closed spaces
Sanitize the air using upper-room germicidal UV and far UV
Keep density low on public transportation and in most closed spaces
The  simplest solution he offers is: OPEN WINDOWS WHENEVER YOU CAN.  
The outside air is sterilized by the sun's UV rays and will reduce the viral and bacterial particle density by replacing the stale air with fresh, uncontaminated air.

Wearing clean face masks, face shields or both and using hand sanitizer in public places is a way to protect yourself from inhaling viral aerosols or getting infected by touching your eyes, nose or mouth with contaminated hands. We know how the virus spreads. What we do not know is who can spread it.
Beware of asymptomatic spread!
Masks are good for you and everybody around you. Wearing them shows that you care.
Lisa Brosseau, a consultant and retired professor of public health, says that masks can limit the spread of particles, if they fit tight and not loosely, so that the smaller particles do not get inhaled. To really make a difference, she says, "masks would need to be worn all the time, even around family".
Try wearing masks with hooks. Mask hooks are meant to increase the amount of tightness and comfort. Moreover, they can be customized with a design, your name or logo or a phrase dear to you that can leave a lasting impression on the people behind you. Make it fun!
Social distancing is also very important – the new advice is to stay more than 6 ft away from other people. A good custom printed message on your mask hook can be KEEP 6 FT AWAY!

If you gather indoors and you are packed together, never be without masks or shields, or both. you can avoid the high risk of getting the millimicron-sized viral particles that can hang in the air and float from room to room. so that you can imagine, 1 millimicron equals one billionth of a meter and 1 meter equals 3.28084 feet.
We wrote all this informative summary to make you aware that we, like everyone else :),  have New and In Stock viral protection items that can help you preserve safety, on a daily basis and get rid of that fear or worry. Indeed, knowledge is power! Check out our Covid-19 items and stay safe!

PS: We have also added some gratitude products such as Printable Award Certificates and Document Covers by Geographics® to celebrate our heroes and heroines or simply to recognize good work or award our kids who are graduating this year.
Deluxe and Economy hand sanitizer in glass bottles, plastic bottles and tubes.
Available sizes:  1 oz., 2 oz., 4 oz., 8 oz. and 16 oz. Made in USA and China.
Elegant Glass Bottles
Moisturizing, leaves hands feeling silky soft.
Fragrance free - add your favorite essential oil!
Quick drying 80% alcohol
Spray top
Elegant bottles make great gifts.
In stock & fast shipping!
Available in 8 oz and 16 oz plastic bottles
Fragrance free
Quick drying
75% alcohol for maximum protection!
Top pump, efficient antibacterial gel.
Great office and car size bottles.
In stock, fast shipping!
GEOGRAPHICS PRINTABLE PRODUCTS
Get Geographics® Certificates, Document Covers, Design Paper and Letterhead for your awards and recognition, letters, announcements, arts and crafts projects and more.
Design Paper & Letterhead
Printable Design Paper and Business Letterhead as low as $7.99/100 sheets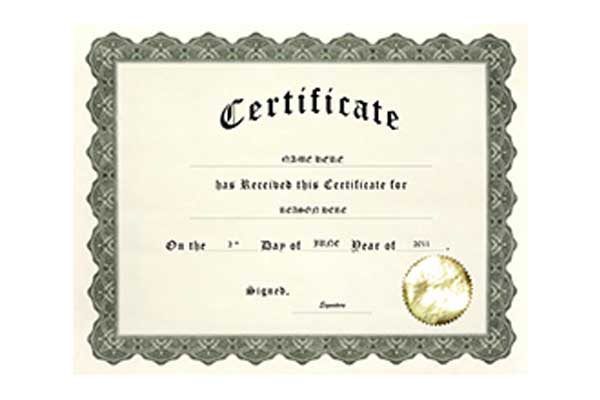 Printable Award Diplomas & Certificates for graduation and awards and recognition events.
As low as $5.99/25 Sheets
with gold foil seals
Certificate Covers for diplomas, certificates and awards and for important document and photo presentation. Fine linen card-stock with a foil and embossed border design
Francis S. Collins, American physician-geneticist who discovered the genes associated with a number of diseases and led the Human Genome Project, currently, the director of the National Institutes of Health (NIH) said that "This is a time for Americans to moderate their behavior during this pandemic and cultural war. Our responsibility is to try to prevent the virus from spreading, especially transmitting it to vulnerable people around us."
Take no risks and stay safe!